Rev. Ariko sworn in as commission member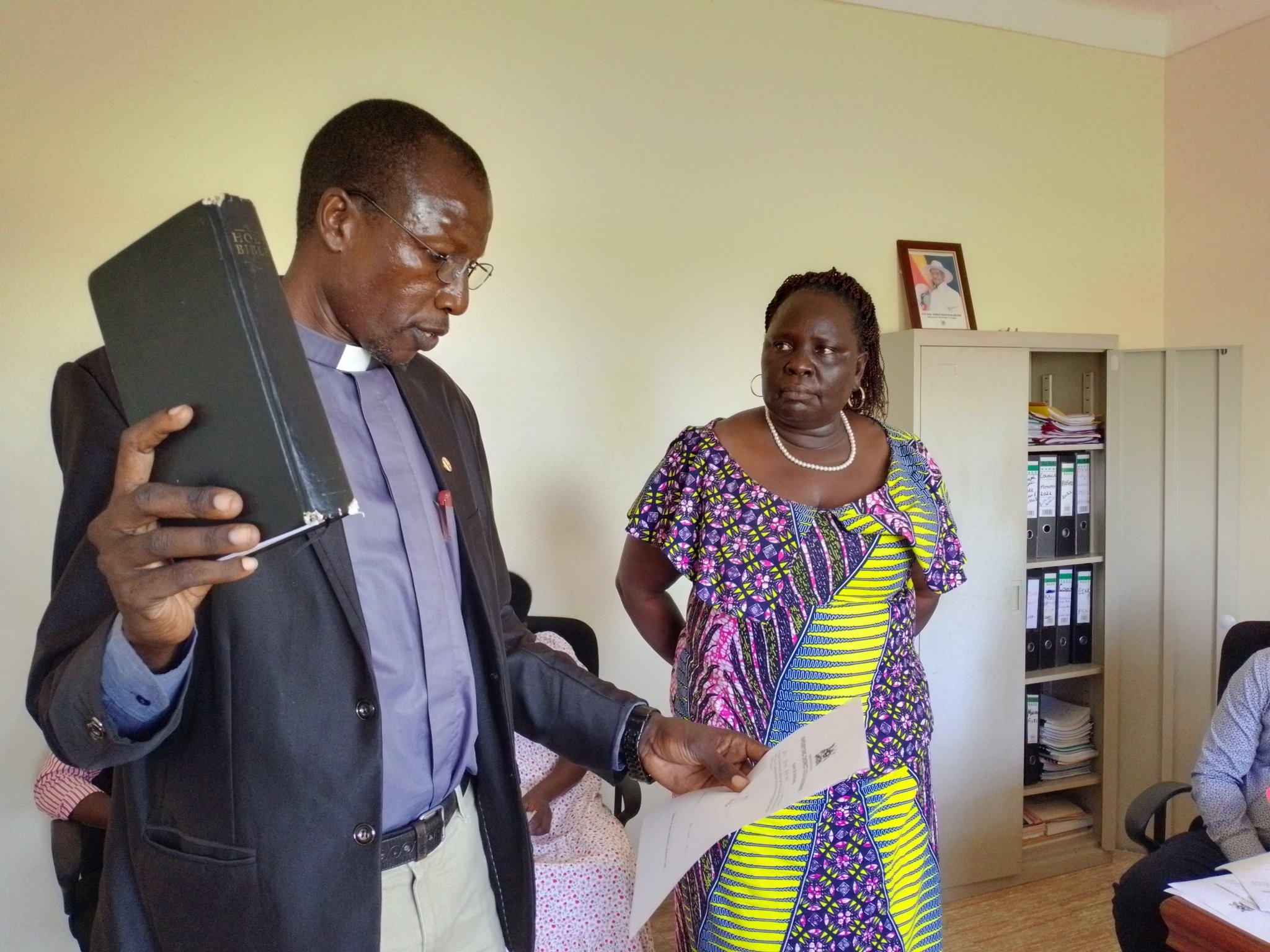 The new District Service Commission member for our district, Rev. Paul Ariko has been sworn today.
The oaths were administered by Ms. Oroma Rhoda, the Chief Administrative Officer at the district headquarters.
Francis Akorikin, the district chairperson asked the newly sworn member to exercise transparency and equity in his work.
"Don't be tempted to engage in corruption. You should work within the Supremes of the law governing your work," Akorikin said.
Ms. Oroma, asked Rev. Ariko to always keep secrecy and allegiance in his office.
Rev. Ariko joins four commission members to make it fully constituted.