A 45-million-Litre dam commissioned in Kapelebyong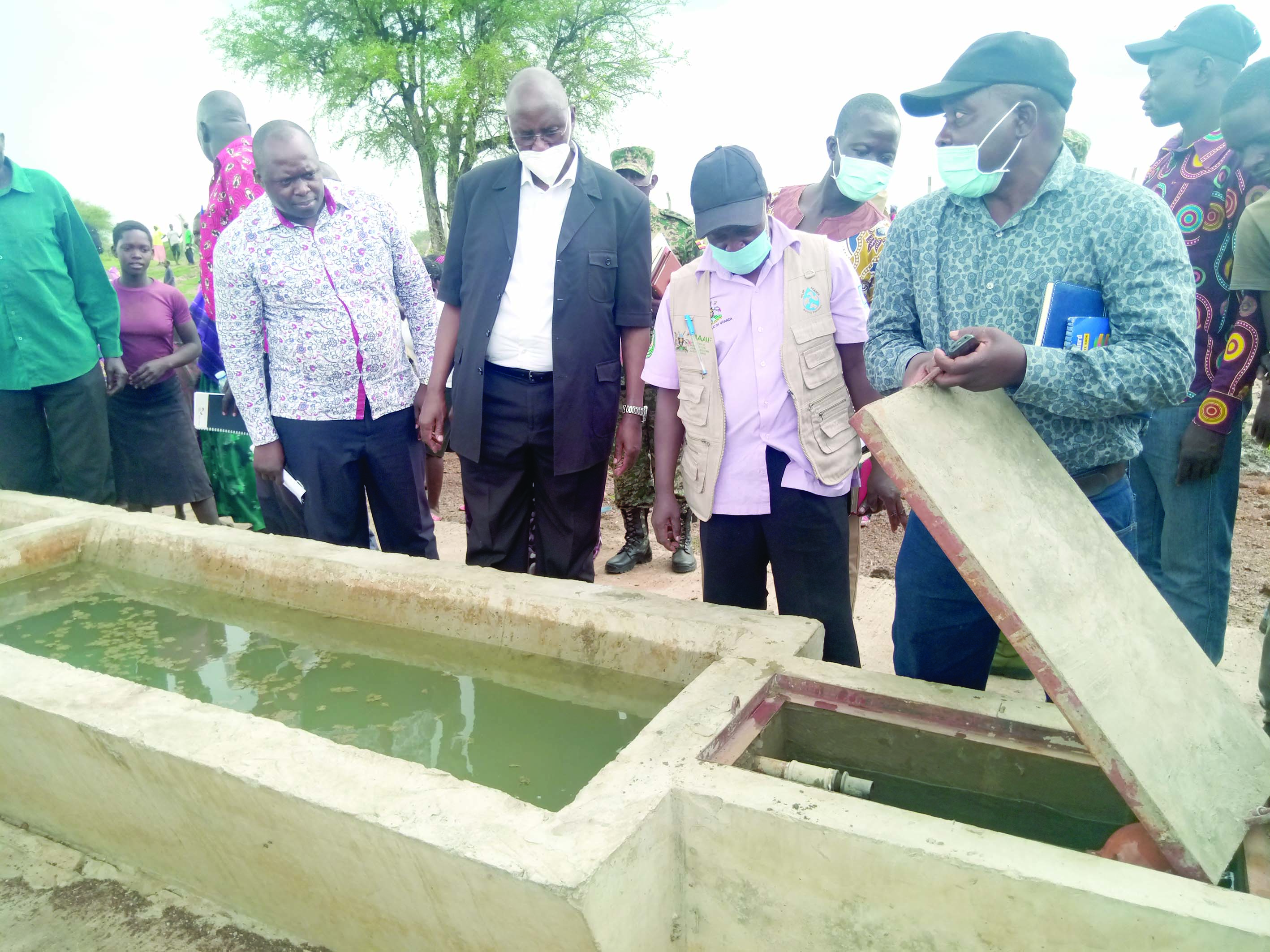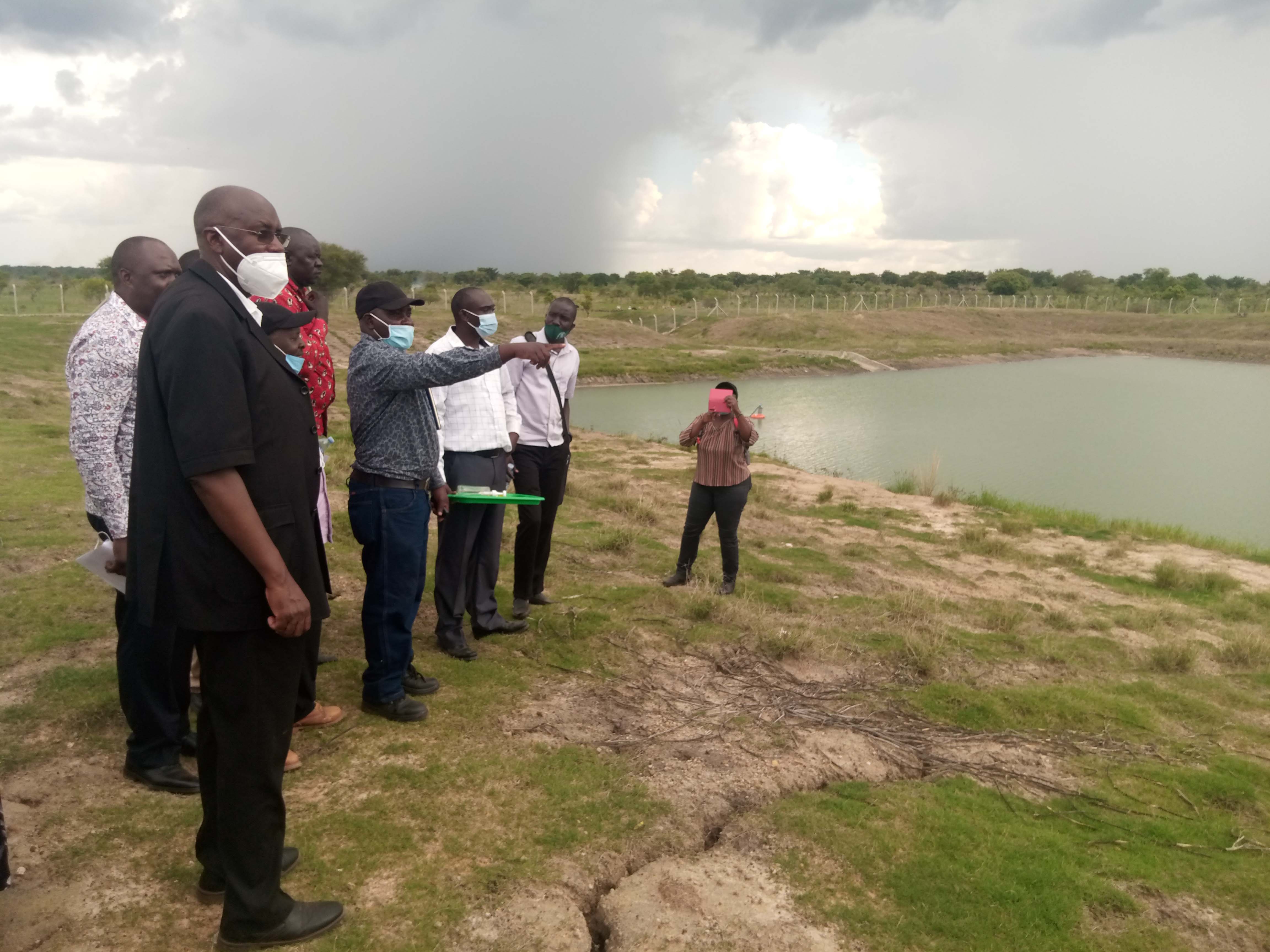 In a bid to enrich communities with water for production, a mega valley dam was on Tuesday commissioned in Kapelebyong district.
The state minister for animal industry, Lt. Col. Bright Rwamirama, said the facility will empower people around it economically, if used well.
"The population is increasing and we need to focus on ways to benefit from an animal," Rwamirama said.
He said that the dam will help to boost the quality of animals for better markets within Uganda and outside countries.
The dam which cost sh1.2billion was constructed by Bap Engineering Co. Ltd. The dam is 45 million Litres big.
There is an irrigation section and animal watering section in the facility.
"You should protect the facility, if you are to benefit from it. This is no longer the facility of government but for you (the local people)" Rwamirama said.
Nasser Mukiibi, the Chief Administrative Officer for Kapelebyong thanked the government for being mindful of the drought prone district.
"This dam will be used for crop, animal and tree production among other activities. This will change the economic wellbeing of our people," Mukiibi said.
He asked the people in the community to get interest in farming to make a living.
Robert Okitoi Erisat, the LC5 Chairperson for Amuria district, challenged people to shun political differences but emulate working in groups to be able to get government support easily.
Kapelebyong experiences extreme weather conditions of drought and flooding every year.
The leaders appealed for more valley dams to be erected in the three-year-old district which was curbed from Amuria in 2018.